How to link a Google Ads account to a Google Analytics property 4
Google Analytics 4 is very useful for your ad campaigns. Using it, you can find out how these campaigns are generating visitors for your website, app installs etc…and through its configured events, Google Analytics 4 allows you to import audiences and conversion data. But for this to work, you would need to associate at least one of its properties with your Google Ads account. This article tells you how to do it.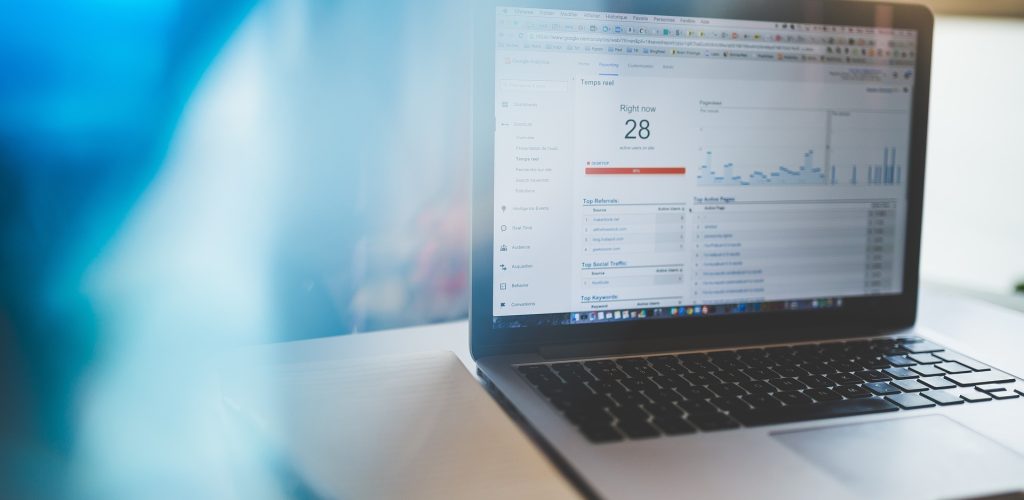 What is Google Analytics 4
Google Analytics 4 is a Google service that is about to permanently replace Universal Analytics (UA), its predecessor. It provides you with statistics allowing you to obtain information on the behavior of users on your website or application after they have clicked on your ads.



The Google Analytics system consists of four (4) main elements: data collection, configuration, data processing and reporting.
To collect information about websites, Google Analytics uses JavaScript code.
With Google Analytics, you can collect data about user behavior on your website or mobile app or any other digital environment you want to track.
This data corresponds in Google Analytics 4 to what are called "events".
Once the calls from users have been collected on Google's servers, the data processing phase begins.
Raw data is transformed into useful information.
During the configuration phase, Google Analytics applies your own configuration parameters such as filters to the raw data. The processed data is stored in an unmodifiable database.
To retrieve your data in the form of reports, you must go to the following address to log in if you have a Google account: https://analytics.google.com
Registration and configurations on Google Analytics
They are done in principle in three (3) main steps:
Create an account
Configure a property
Configure the gtag tag.
Creating an account
To create a Google Analytics account, you must go to the Google Analytics website at the following address: https://analytics.google.com/
Once on this page, follow the instructions that will be given to you.
As soon as you complete the registration phase, proceed to the configuration of the created account.
Configuring account properties
Google Analytics accepts different account configurations due to its flexibility. However, it should be noted that the choice of configuration must be carefully considered. It will have an impact on the display of data in your reports.
Configuring the tracking tag
The Google Analytics tracking ID and code are provided by the system after your registration. This will allow you to collect data on your website or in your application. You must insert them into the pages of your website or application. To verify that the data collection is effective, take a look at the "Real time" reports in your Google Analytics account. You should normally see activity in these reports.
It is possible to track multiple properties with the same Google Analytics account. The configuration of each property is however individual.
The configuration can also be done with Google Tag Manager if you have an account. If you don't have one, click here to create one.
Once setup is complete, move on to linking your Google Ads account to a Google Analytics property. Thanks to this association, Google Analytics will be able to automatically monitor the behavior of users who have clicked on your Google Ads ads. You can therefore easily assess the return on investment of your budget and better optimize your account, your campaigns and ads.
The actual association of your Google Ads account with a Google Analytics GA4 property
Linking your Google Ads account to a Google Analytics property gives you enough performance data on your Google Ads campaigns and ads. This allows you to better optimize them and gain more conversions. It gives you, among other things, the possibility to:
view data about the performance of your Google Ads ads in Google Analytics reports;
import useful conversions, goals, transactions and statistics from Google Analytics such as bounce rate into your Google Ads account;
access advanced remarketing features;
use your Google Analytics data to improve your Google Ads experience.
This association can only be made when you have certain access rights.
You need administrator access to your Google Ads account. For Google Analytics, you need to have edit rights for the Google Analytics property.
Now let's move on to the association phase. The wizard will help you with this.
Follow these next steps individually for each Google Analytics property to be associated with a Google Ads account. The best way to do this is to access Google Analytics from your Google Ads account.
This is done from the "Tools and Settings" menu of your Google Ads account.
On this page, click on "Google Analytics (GA4) & Firebase" and on the "Details" button on the same row. You will automatically be logged into your account. All you have to do is follow these steps:

Click on the "Administration" tab of your GA4 account at the bottom left.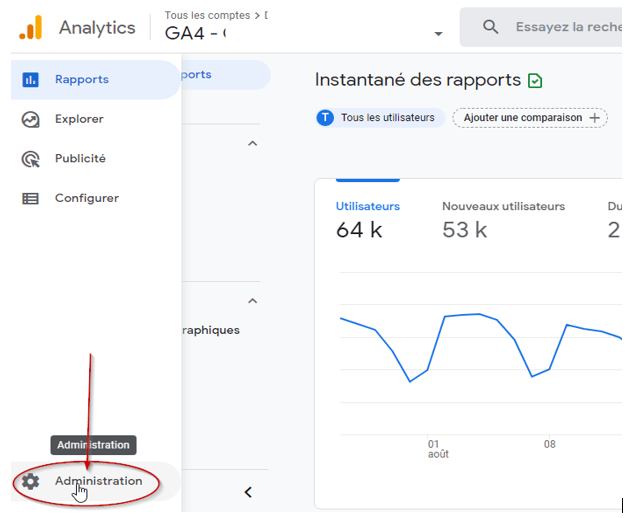 In the Account column, choose your Google Analytics account to link to your Google Ads account.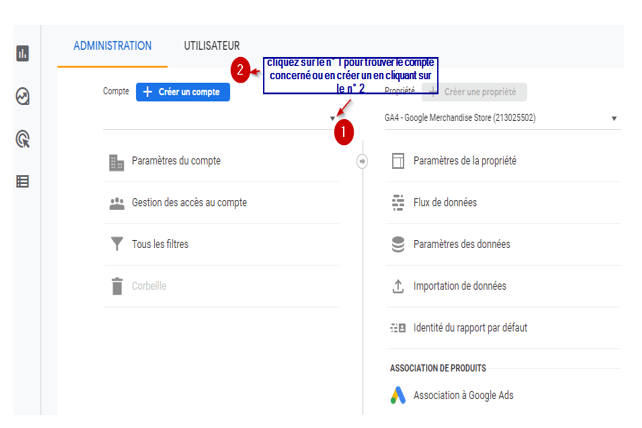 Under "Property", select the Google Analytics property to associate and then click "Associations with Google Ads".
Check the box for your Google Ads account that appears that you want to associate with this Google Analytics property.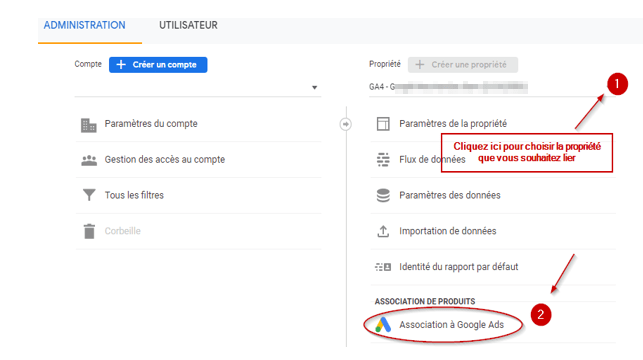 Note that multiple Google Ads accounts may be associated with the same property.
Click continue
Follow the instructions given to you to set up a Google Ads association group.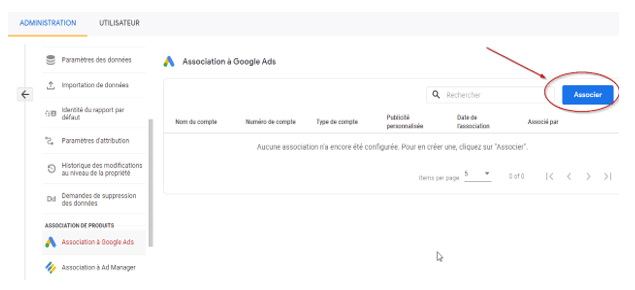 Sélectionnez les vues Google Analytics dans lesquelles vous voulez que les données Google Ads soient disponibles.
Le marquage automatique est ainsi activé.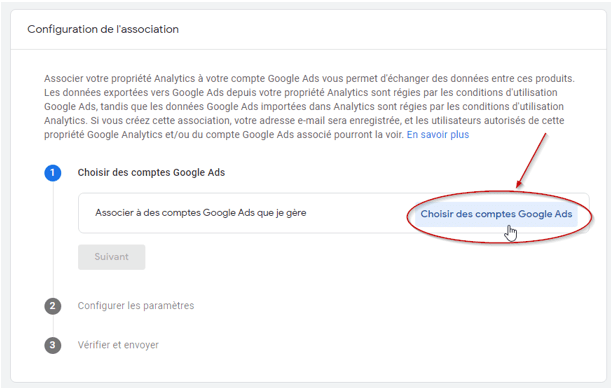 To complete the setup, click the "Confirm" button.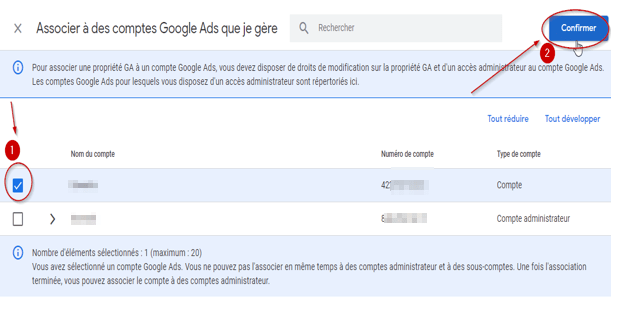 By carefully following the steps described above, your account will be associated with your Google Analytics property. This will allow Google Analytics to automatically start collecting user clicks on your Google Ads ads.
Google Analytics data, once imported into Google Ads, is subject to the terms of use of the advertising platform. They can be viewed by any user with access to this view and also access to this Google Ads account.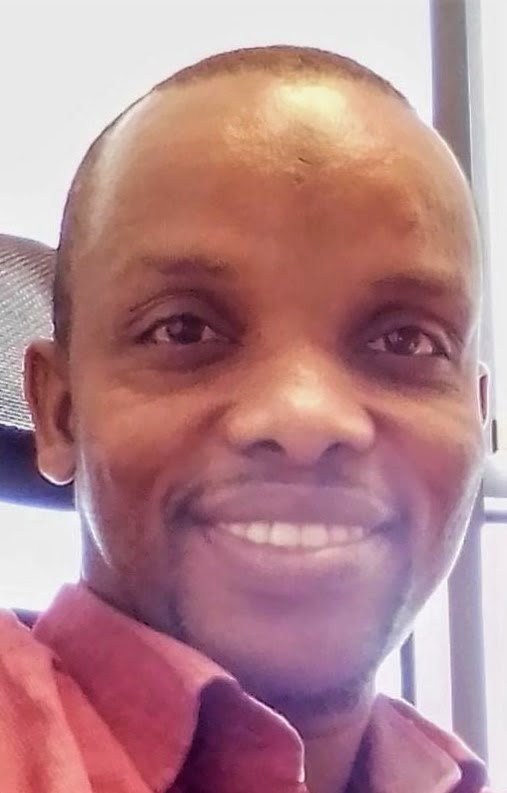 Certified Google Ads Expert
2023 © Actusea/All rights reserved